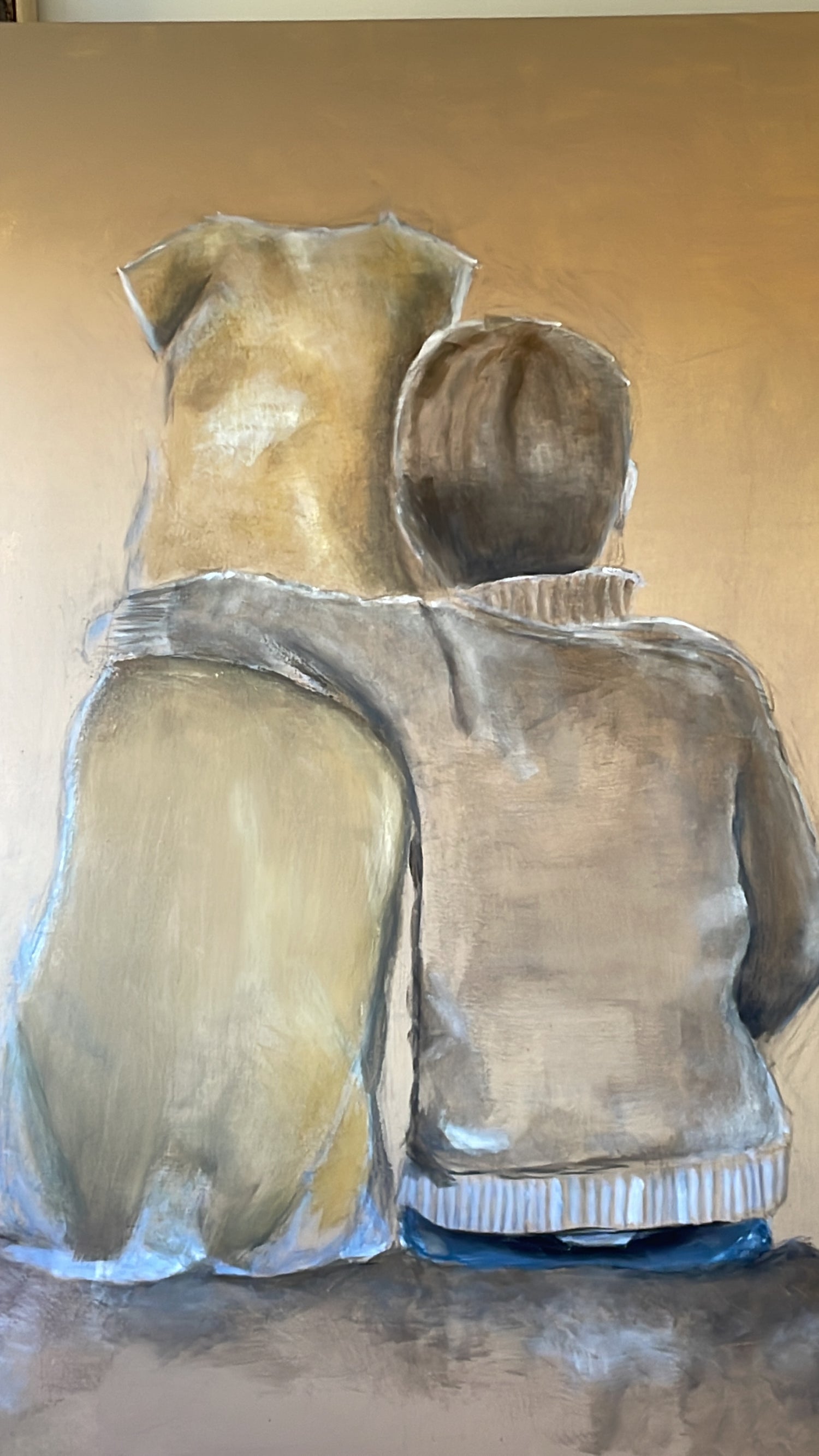 I would love to create a one-of-a-kind art piece for your home!
The commission process includes collaborating together to gather inspiration from your space and previous works of mine, to create a unique art piece for your home.
Contact Doug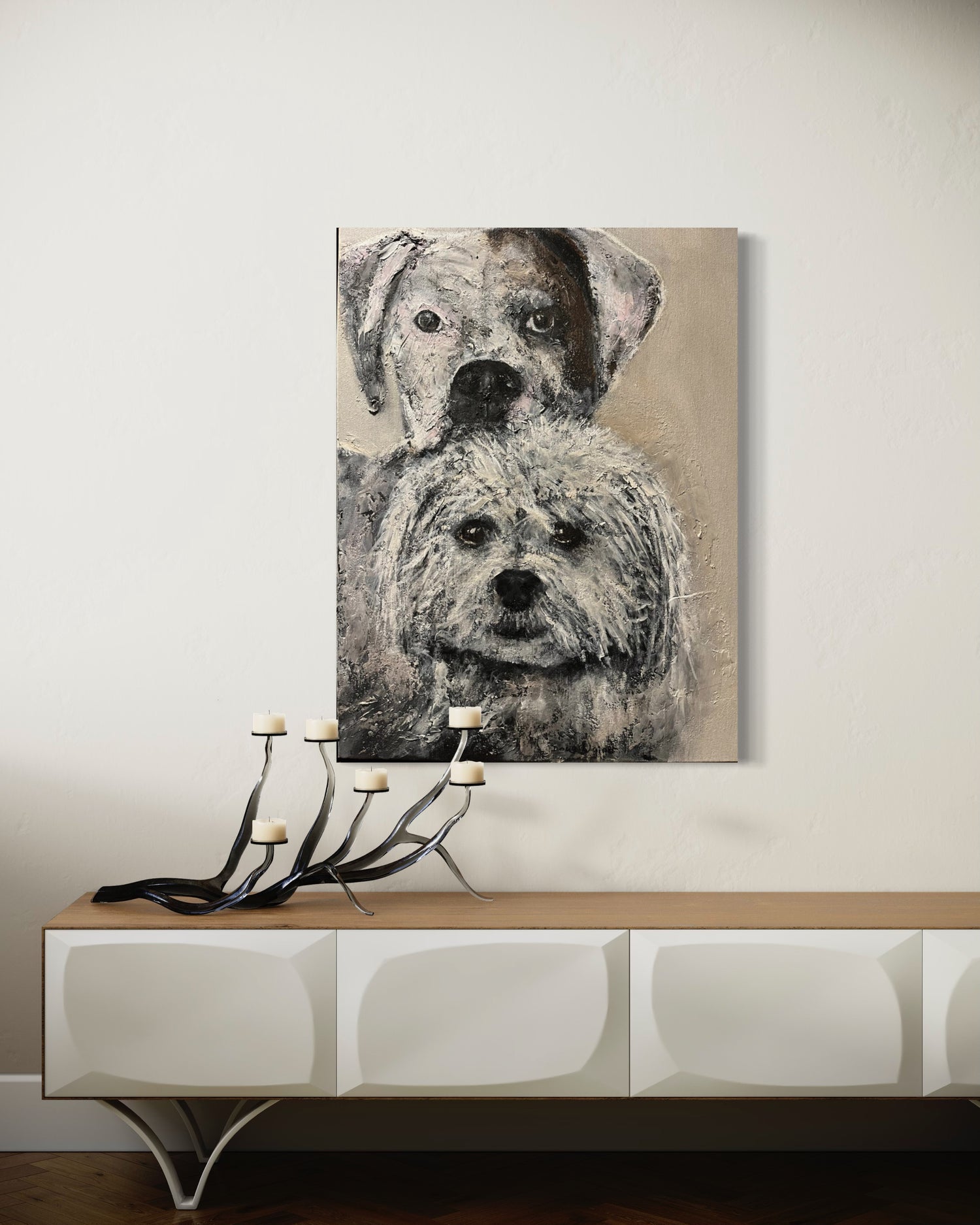 Doug's portrait of our beloved dogs, Ruby and Artie, is the most special and meaningful work of art we could possibly imagine! He captured each of their unique spirits with such care and attention to detail, we will cherish this work of art for all of time. Simply blown away!
Eddie and Shar - Los Angeles USA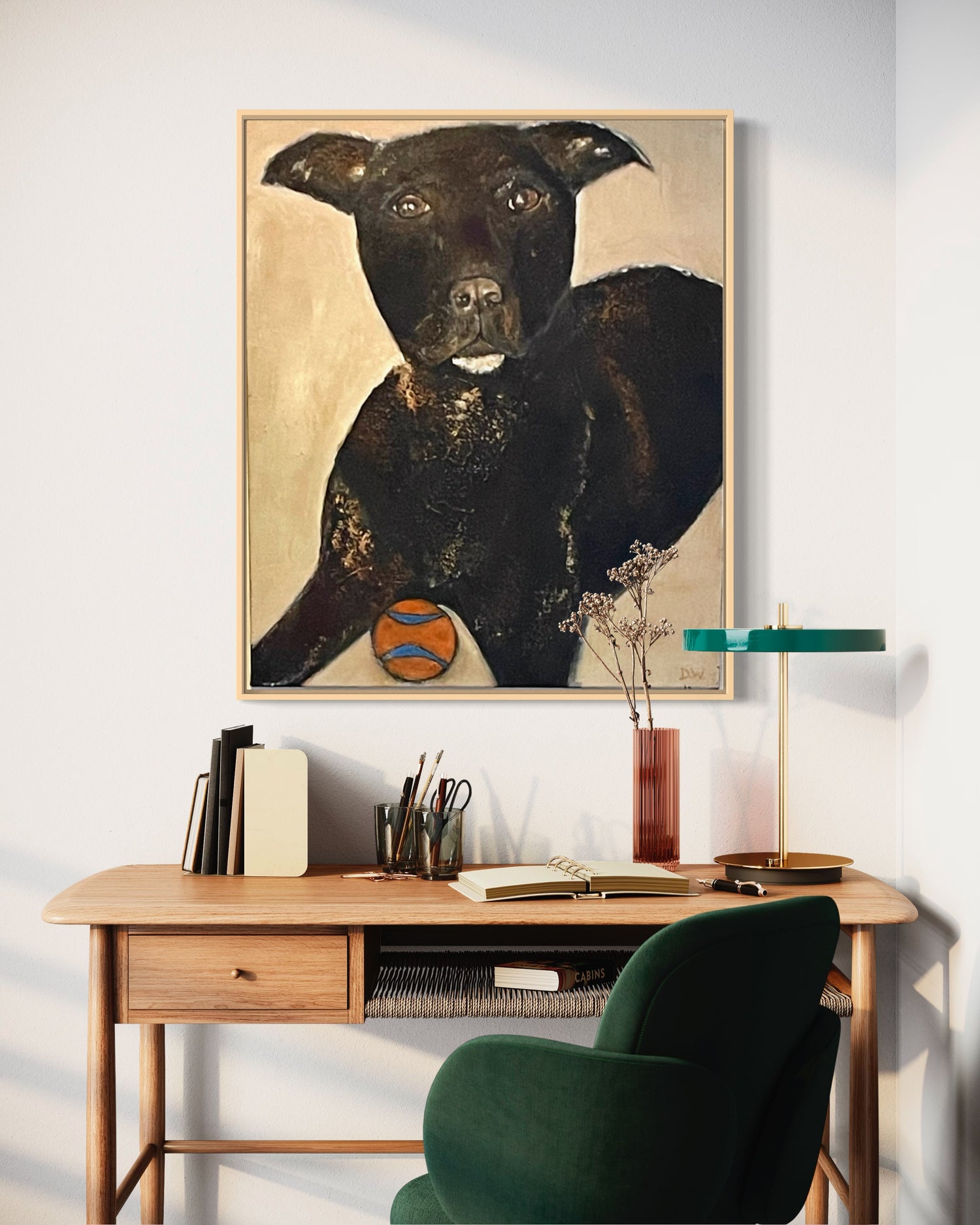 'I ordered my portrait of Rover from Doug, and it was a good and fun process. He kept me in the loop of how the painting was coming along and offered to make changes at all stages. I absolutely love the finished product! It shows Rover's personality and character in such a cute and fun way.'
Stephanie, Vince and Rover - Sydney Australia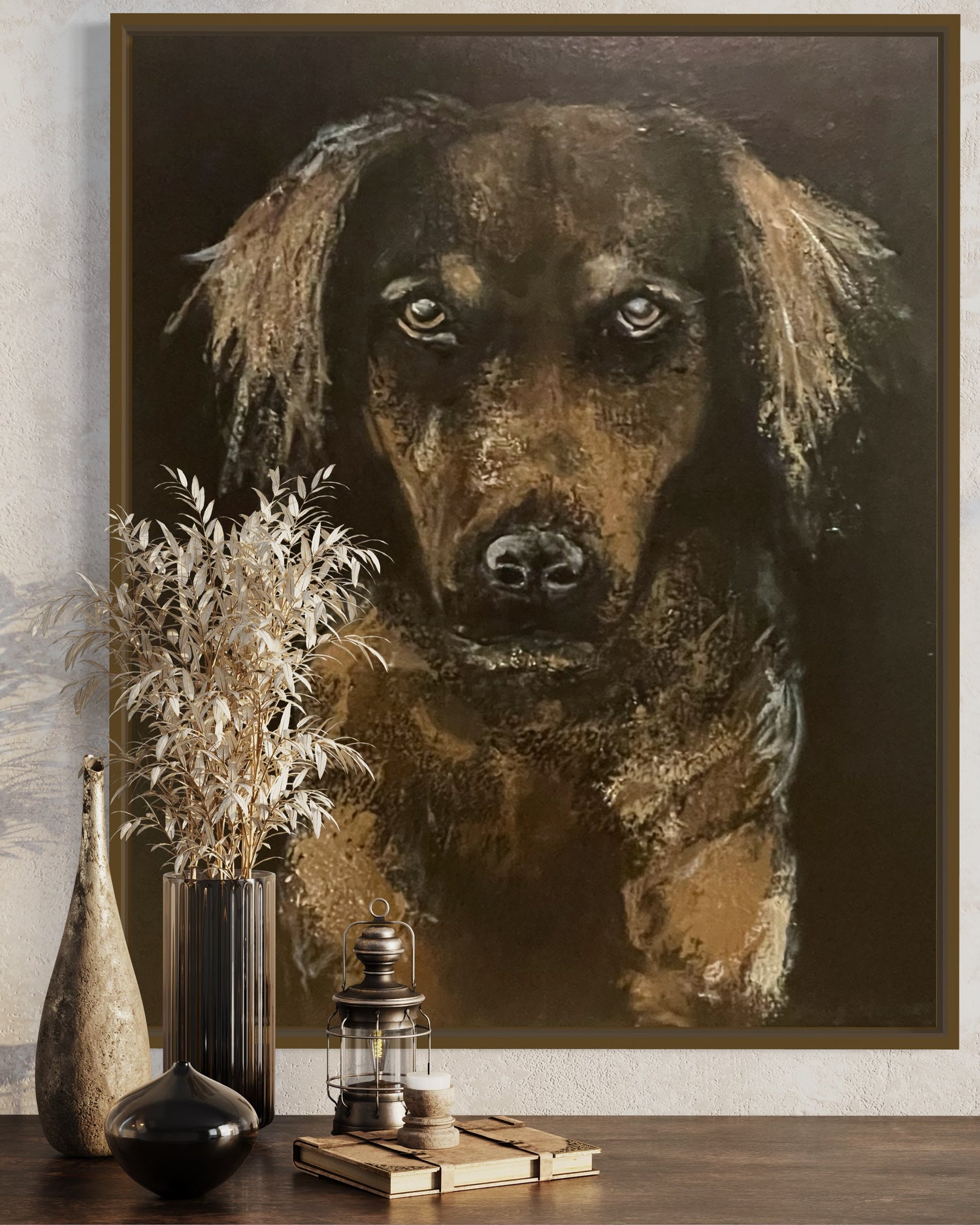 'I was gifted a beautiful artwork of my pup, Millie, from my family for my birthday, and safe to say I was absolutely blown away. Doug's talent is amazing and his ability to capture the look and detail of my dog was really incredible to see - and now I get to look at it everyday!! Anyone would be lucky to own one of his beautiful pieces of art.'
Kim - Sydney Australia